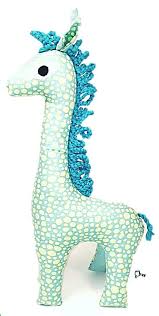 Munich's Netzwerk Familie und Geburt e.V. is running a sewing workshop where women of all ages and backgrounds are engaged.
They are manufacturing beautiful toys and clothing for toddlers, blankets and cushions as well as t-shirts and bags for women.
These women are encouraged to get back to a daily working routine, are empowered to improve their skills and they are involved in every part oft the process – from raw material to sales and distribution.
Two of them were already successfully retrained as alteration tailors.
In cooperation with artist Naomi Lawrence the idea of Pulpo was born – Accessoiries made of bicycle tubes.
Partie is supporting the NGUF sewing workshop with 10% of every sold item. Find more information and sales points of their products here www.nguf.de/naehwerkstatt/